Please note, all wellness consults will take place by phone or video call until further notice.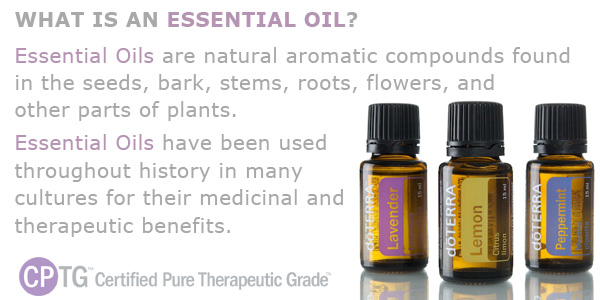 What is an essential oil?
Essential oils are pure extracts from plants, they are 50-70 times more powerful than herbs and are nature's defense mechanism for plants and cells. They are highly concentrated so a little goes a very long way and they are a safe, effective, affordable, and an alternative to many synthetic products/remedies.
They have truly changed our lives!
How do I use them?
Replacing toxic household cleaning and personal care products
Making safe, phthalate free (potent hormone/endocrine disruptor), toxin free perfume and deodorant
Taking care of ourselves, kids, family, loved ones, friends and community in hundreds of different ways
Naturally flavouring food
Calming my kids down, helping them focus and stay grounded in the day and go the f%&$ to sleep at night
Supporting our immune system, respiratory function, cellular health, digestive system, energy & vitality, nervous system, emotions, hormones and SO MUCH MORE!!!!!
Join our closed Facebook group full of training, recipes and info . It's a fantastic community full of like-minded people using, sharing and loving their oils
Why dōTERRA essential oils?
In short, I don't know another company with some much heart. I love the values, ethics and heart in this company. I'm truly proud to be a part of it – which I never, ever, never thought I'd say about an MLM. Never say never, I suppose. I also love the quality of the product and know I can trust that they are pure, potent and therapeutic.
"dōTERRA's quality standard for essential oils, CPTG Certified Pure Therapeutic Grade® , exceeds industry standards. Because organic certification varies from country to country, province to province, and in the US, from state to state, it is not currently possible to acquire all oils under certified organic status. However, through the GC/MS analysis process, we are able to determine if any chemical residue exists in the essential oil, such as pesticides, herbicides, extenders, and solvents. With this rigorous analysis process, we are able to ensure that all CPTG Certified Pure Therapeutic Grade® essential oils offered by dōTERRA are a step above organic. CPTG Certified Pure Therapeutic Grade® essential oils mean something very different. It means we protect the chemical compound of the plant just as it was produced from the earth. We don't need to improve upon that. If we have the care, the scientific knowledge, the commitment and the integrity, we can preserve that."

Dr. David K. Hill, dōTERRA's Chief Medical Officer.
I love their co-impact sourcing model and that they source the oils where the plants naturally thrive- using ethical, sustainable practices and supporting farmers. Here's a short video explaining a little more about how this system works.
Their purity and efficacy will stun you. There are no fillers, synthetics, fragrances, perfumes, pesticides, etc. just 100% pure Essential Oils. With dōTERRA you get what you pay for – 100% pure essential oils! Absolutely no fillers.
love the work they do around the world with the Healing Hands Foundation. As a Sexual Abuse Intervention Counsellor, doTERRA's Healing Hands partnership with Operation Underground Railroad really touched my heart and makes me even more proud to be a part of this amazing organization. Check out this video for more information about this project and how you can help save children from sex trafficking.
I love that the owners of doTERRA have never taken outside investment. They literally put everything they had into this company and have committed to never selling stock in it. This will maintain the integrity. They will never have to be concerned about reducing quality in order to make more income for investors. If an oil doesn't meet their high standards it doesn't get bottled and it doesn't get sold. doTERRA is and always has been about staying true to the product; having the best essential oil on the market – the purity, potency and indigenous sourcing.
Become a member of our oily community
Wholesale pricing (25% discount)
No monthly order required (unless wanting to earn commission or take advantage of maximum savings with loyalty rewards- can be edited or cancelled at any time with no fees or charges)
Option to receive 10-30% of your total purchase back in FREE product points (on top of the 25% discount)
Eligibility to receive dōTERRA's FREE Product of the Month
Ability to earn compensation and bonuses by sharing with others
This is the lowest overall product cost & smartest way to buy
Book a Free Wellness Consult