A Kid's Guide to Understanding and Controlling their Behaviour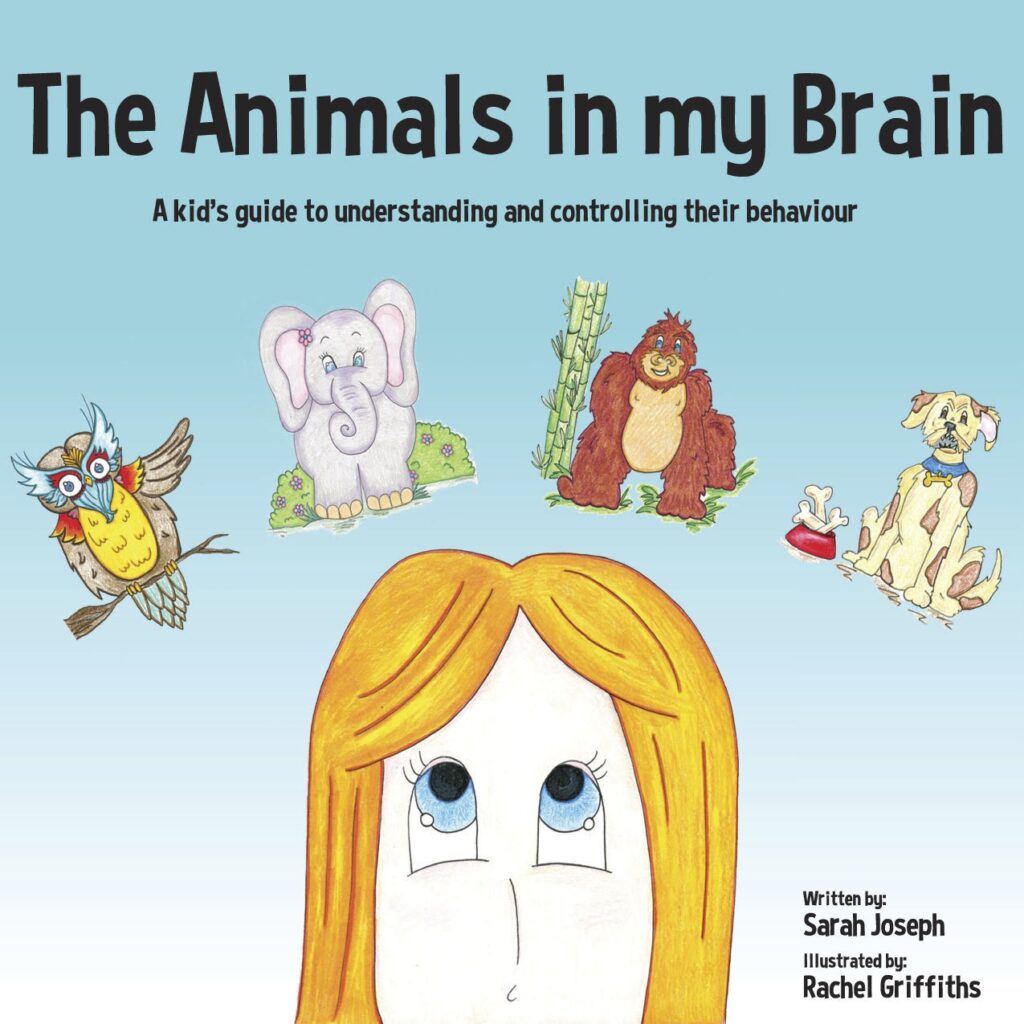 About the book
Whether you are a parent, teacher or counsellor, my hope is that you will find The Animals in my Brain and the accompanying resources useful tools for helping children learn about the brain. I wrote this book to support children and their caregivers in talking about and dealing with fight, flight or freeze responses. These automatic responses often come with complex emotions and actions. Now we have a way to put the power into the children's own hands for kids to effectively regulate their behaviour.
When Pam gets annoyed by her little sister, she throws her colouring book at her. Pam's mom steps in to help her understand how the brain works to direct behaviour. Mom uses animals to explain the complex brain processes in at way that young learners can understand. Pam is empowered by understanding her behavoiur and learning the importance of taking a break when she is feeling upset before doing something she might regret.
Free Resources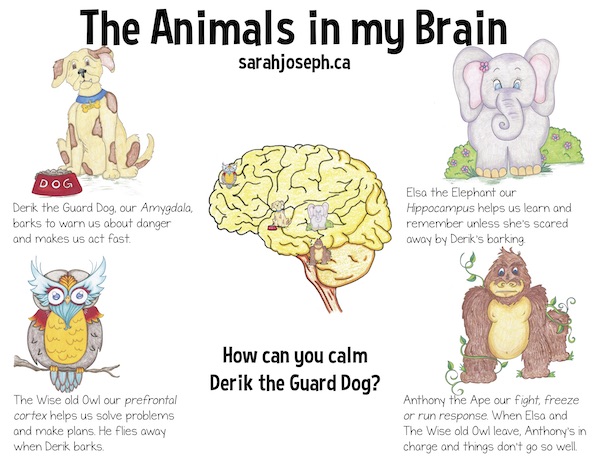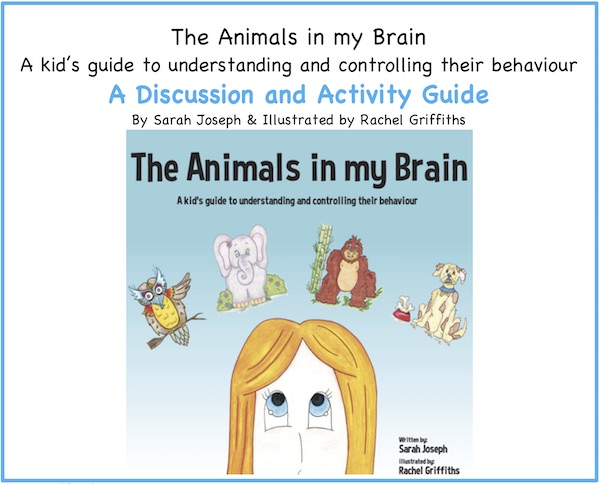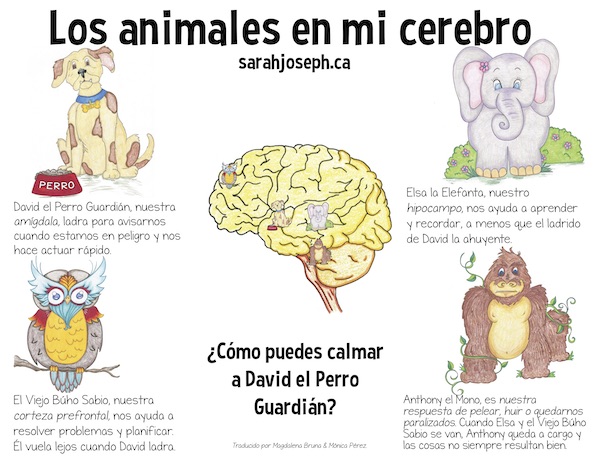 Sign up to download the FREE resources
Kind Words
I just wanted to share about something that happened with a client this morning. He is a young man on the autism spectrum 14 years old. He walked into my office and before we had even shut the door, he exclaims…"Derik has been barking a lot at school." We then spent the rest of the session talking about why Derik is barking so much at school and he was able to tell me that he feels that people are trying to control him and he does;t have a lot of freedom. We then spoke about ways he could have more choices and feel like he was being heard and appreciated. It was such a great session. We then ended with him reading me the book, along with appropriate voices! Thanks for sharing this incredible resource with me

Rebecca Farnell, MA RCC, Registered Clinical Counsellor | Alongside You
Yesterday Ady came home to tell me that her teacher read The Animals in my Brain, she went on to talk about how she felt that most of the kids in school had their dogs barking this week. She went searching in her bookcase for the book and asked me to read it again before bed. Again she was comforted by the description of the dog barking. This book is so powerful.

Chelsea
Sarah I really love your book animals in my brain I will bring it to France! Thank you so much it is so clear so beautiful I am going to read it to my kids and .. now classes where I give Positive Discipline. Thank you for this beautiful work

Amy
I took my 3 year old to the library today and we sat to read books. Came across animals in my brain. Wow!!! That was a great book!! I can't believe how much he got from it! I wasn't sure that at 3, he would fully get it, but he's been talking about the animals in his brain all day today! Especially his guard dog being a puppy. He's also realized that some of his friends that he gets into tuffs with at daycare, they also have animals in their brains and to be mindful of that. We've been doing deep breaths together when he gets worked up for the last few months or so, now he feels more into it. I need to buy him a copy of it.

Ivy
SHOP RESOURCES
Download the Essential Oils Support and Recipe guide book: Essential Oils to Support The Animals in your Brain which is packed full of information on essential oils, the Animals in our brain and tips for caregivers. Including a complete set of essential oil recipes (diffuser, roller and spray bottle) designed to support all of the Animals.
Order one complete set of waterproof labels for your spray or roller ball bottles. Includes each of the featured recipes from the guide and matching animal bottle toppers to keep them organized.
Order A tear pad with the 25 copies of the double-sided class handout: Kids Brain & Behaviour; featuring tips for caregivers, the Animals, and information on essential oils to support everyone.
HELP SPREAD THE WORD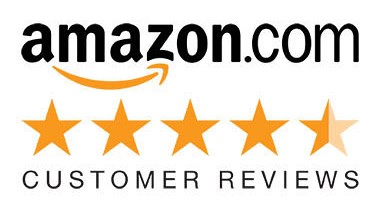 One way you can support my work is by leaving a review on Amazon. I'd really appreciate it if you could take a moment to write a review on either Amazon.ca or Amazon.com. Click on one of the share buttons below to share this page with your peeps.