Talk to me Tuesday – Aug. 4, 2020 – Recap!
Topic: Anger; Yours & Theirs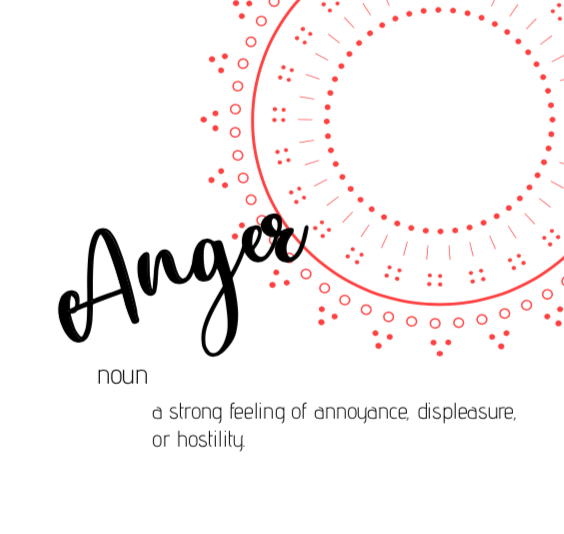 In this week's Talk to me Tuesday, we chatted about Anger – Yours and Theirs. Anger is challenging to deal with, whether it's your own anger or your child's. However, it is a normal emotion, just like sadness, happiness, or frustration and we need to allow ourselves and our children to experience it. Anger can be a useful emotions as it tells us when something is wrong and can strongly communicate to others what is happening for us in the moment. Anger helps protect us and an anger response used during an attack or traumatic event can help us heal when we look back and see we did respond and try to protect ourselves.
Where anger often causes issues is when it is expressed in unhealthy ways or when it appears too often. When this happens we often hear things like "he needs to go to anger management" or "she is always angry". When I hear this, I want to know more about the persons stress coping strategies and their window of tolerance. A Window of Tolerance, is basically just your ability to deal with stress; how much stress can you handle before you blow? When your window is open you can function normally, even with stress, you may feel frustrated but you can manage. When you window is closed any level of stress will have you moving into a flight, fight, or freeze response. Anger is connected to your fight response.
Another thing to note, is that anger is often a secondary emotion. It is a surface level emotion, there is often a more vulnerable emotion below it. For instance, you feel sad, hurt, embarrassed but you express it through anger because anger is the safer emotion to express. Expressing the emotions behind the anger can often feel too scary and frankly sometimes we aren't in tune enough with our emotions to understand what has caused the anger.
Essential Oil Suggestions:
Coriander: helps us disperse anger by helping us see things from the other person's perspective and helping us be more objective about what is actually happening instead of just seeing our own perspective.
Copaiba: can help us unveil the emotion behind the anger. Anger is a secondary emotion; another emotion often comes first that fuels the anger.
Usage: Parents and kids can use these oils topically by applying diluted on the back of neck, inhaling deeply, or diffusing a drop of each together.
Parenting Tips:
Call a Pause: A Pause is a short break when feeling emotionally triggered, or overwhelmed. It's an opportunity to tend to your own feelings and support your child in tending to theirs. This is a great tool to model for our children and to help us when we are feeling angry or overwhelmed. Simply take a break, remove yourself or your child from the situation, go to another room or outside and then take some deep breathes, use your oils and take some time to get yourself and your child back to calm. This would be a great time to implement the 3 Steps for Calming an Upset Child that I outline in my FREE Guide.
Open your Window of Tolerance: recognize what self-care routines help you open your window of tolerance – sleeping, eating regularly, exercising, etc. Once those things are in place you can build on your stressing management skills by practicing deep breathing techniques, self-compassion, mindfulness, yoga, etc. Expanding your emotional vocabulary and ability to discern what you are feeling is also very helpful in this regard.
Thought Tracking: the thoughts we think and the things we say to ourselves make a difference in our feelings and actions. We can easily talk ourselves into an angry explosion or talk ourselves down from a trigger back to calm. What are you saying and thinking in those moments when you are starting to feel triggered? For example, if you are trying to get some work done at home and your kids are making a lot of noise. You might start thinking "god, they are so freaking loud, I can't concentrate, I need to get this done. If they don't stop I'm going to lose it" and if you continue thinking in this way, the chances of you losing control and moving into an angry outburst is very good. Now if you were able to catch yourself in these thoughts and change them to something that more like this "god, they are loud. I'm having a hard time concentrating and that's really frustrating for me, take some deep breathes, they are having fun and I can handle this" the chances of you losing it, change considerably. Tracking our thoughts and replacing negative thoughts with more positive ones that comfort and encourage us can make a huge difference is how we feel and act. Now this takes practice and I don't want you to get hard on yourself if you miss opportunities to change your thoughts, just notice when you could have interrupted the thought pattern and try again next time. The more awareness you bring into these moments, the greater the chances are that you can build space between feeling angry and acting out your anger.
If you found this blog post helpful please check out the full video, the full deck of Parenting Essentials Cards, my Facebook Group "Parenting Essentials with Sarah Joseph" and my weekly Talk to me Tuesday Facebook Lives.